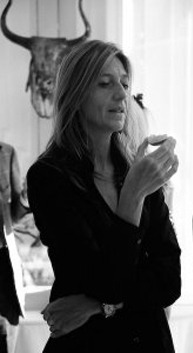 Anna Loveday Minshall Fine Arts

Anna qualified as a Fine Artist at Falmouth, Wimbledon, Central St Martins and Chelsea UAL for Foundation, BA painting/film and performance, MA FA stained glass and MRes Arts practice. Anna was fortunate to have had Patrick Heron as a friend and mentor during her degree years and was taught by Prunella Clough, Jane Joseph, Anthony Green, Bernard Cohen, Richard Layzell, Amal Gosh, Caroline Swash and Adele Corrin. Anna exhibits her work in painting, film and glass in London and Cornwall.

Anna worked in the Art History Dept at Wimbledon UAL before lecturing there in Fine Art. Drawing on her dance and Tai chi practice she reimagined the life-class using movement to teach visual language. Anna initiated an 'Art-school within a School' programme as a head of an art department for two years and later pioneered a pilot scheme in adult education implementing her pedagogic model for creative practice management and learning.

Anna's research areas are: creativity process, not-knowing, semiotics, group psychotherapy, pedagogy, resilience and sustainability. She is indebted to UAL tutors Dr P Ryan, Dr M Quinn, Dr M Walsh, Dr K Hjelde and Dr Dibosa. Also Dr Cummins, Dr M Bradfield, and D Cross leaders of the tracers group in 'Cultures Of Resilience' at UAL (Ezio Manzini, Jeremy Till). Anna's group psychotherapy and teaching background qualify her interest in enfranchised group dynamics. She designs practical models for innovation management, facilitation and accountability.